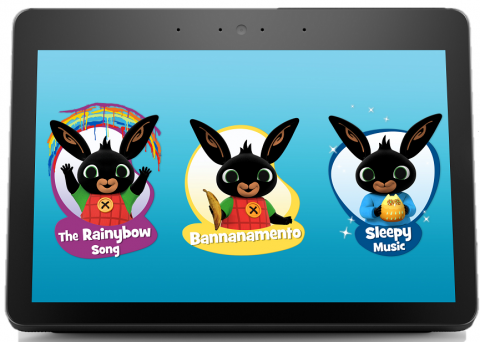 Alexa Skill: Bing Time!  
uk.bingbunny.com/bingtime  
  
The new Alexa Skill for kids, from the creators of CBeeBies' show, Bing:
 "Alexa, open Bing Time!" If you have young kids, you probably already know the CBeebies show 'Bing'. If not, if follows a young bunny of the same name as he faces the ups and downs of life, based on the children's books by Ted Dewan. Now, the fun of Bing can be brought to your kids through the interactivity of Alexa Skills. We had a play to check it out.  
To review Bing Time, we were sent a 4th generation Echo Dot Kids – that is, a kid-friendly Echo Dot that allows your young ones to access Alexa for their entertainment and education, without the functions they don't need or access to content they shouldn't reach. This kid-friendly Dot allows parental controls such as time limits, filtering explicit songs and content, and even reviewing activity on the Amazon Parent Dashboard. You can also set the mic off and delete your voice history – all important for keeping your kids private. Best of all, rather than simple colours, it's available in 'Tiger' or 'Panda'. We received the panda.   
  
These kid-friendly Echo Dots are a brilliant idea. As well as allowing them to set alarms and ask questions for their homework, this Echo Dot Kids allows children safe access to Amazon Kids+ and content such as Alexa Skill apps. That brings us back to Bing Time!  
  
For those that don't know, what IS an Alexa Skill app? Whilst an Echo Dot Kids will allow you to safeguard your children, but what about providing them with quality content? Kid-friendly Alexa skills provide interactive entertainment that utilises the voice-command qualities of Alexa to allow children to engage with stories, math practice, games and even exercise.  
There are plenty of variations on these available, and Bing Time is one of them, bringing in the characters and stories from Bing to entertain kids with a show they know and love. To access Bing Time or any of the other kid-friendly Alexa Skill, you need to be subscribed to Amazon Kids+, or you can browse the Alexa Skill store. From there, simply activate the skill by saying "Alexa, activate Bing Time", followed by "Alexa, open Bing Time", and you're away! 
On the topic of voice commands, Bing Time was extremely easy to use. If you're outside of the skill and ant to run a certain function of it, you can jump straight to it by saying "Alexa, ask Bing Time to run – ". If you're already in the skill, it's even simpler – all you need to do is ask Alexa for a story or song, and it will understand that you're inside of Bing Time and play you Bing content. 
 
Even this can sound fiddly to us fuddy duddies, but it's extremely easy and intuitive when you're doing it – especially if you're already used to using Alexa – and kids pick things up extremely quickly. They'll have no trouble at all playing with Bing Time, getting fun and education without needing supervision – especially with the Echo Dot Kids keeping their searching safe. (Of course, it's fun to join in with them too – especially as so many of the activities are interactive!) 
 
Bing Time lets kids play with all the main characters in Bing as they get additional world content through games, songs and stories. You can even speed up songs, which always amused so no end as a kid (and honestly still does now. Is Nightcore still a thing?) 
 
To put an age on myself, I remember having cassette tapes as a kid that you could follow along with using a picture book, and I believe they also came with a cuddly toy. I also remember having CDs of games with fun math challenges and the like, which could only be played on the big, chunky computer in the living room. This delivers much of those same experiences but is so much more flexible and easy to access, meaning it can be enjoyed from younger, and probably more often and for longer. There's even a visual element – if you link up your tablet or other screen device and watch accompanying videos as you listen and play!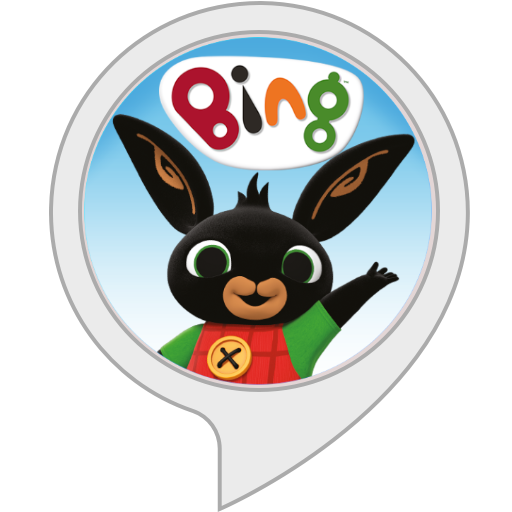 5/5 
 
Pros: 
Captures the characters & fun of Bing 
Enjoyable and educational 
Songs, stories and games 
Comes with videos 
Easy and self-explanatory to use 
Made for kids 
Interactive