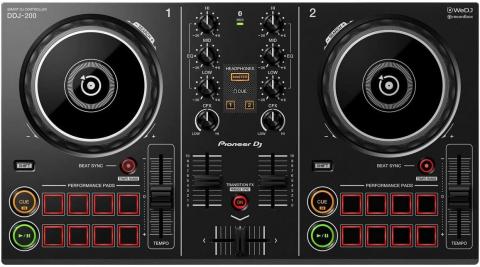 DDJ-200 DJ Smart Controller
www.pioneerdj.com 
£158.98
DJing is one of those hobbies and skills that many people agree would be awesome to do, and yet it seems extremely daunting to delve into if you don't know where to start. What kit do you buy? How much should you spend? What do all these dials mean? The DDJ-200 DJ Smart Controller from Pioneer DJ claims to be an easy-to-use, gateway piece of DJing gear designed to get newbies on their feet. So, we gave it to a newbie (me) to try it out. 
 
Fantastically, this DJing controller comes with a tutorial and hints on its accompanying WeDJ app for Android or iPhone. As well as these, there are a number of other apps that the controller is compatible with, including Djay, Edjing Mix and Rekordbox. It's important to note, however, that only iPhone users get free access to all of the WeDJ features with this controller – Android users will have to pay the in-app costs. This is quite a significant distinction, as it's these hints and tutorials that best give you the confidence to run with this controller and start creating, so make sure you know the in-app costs and whether or not you will want these tutorials before you purchase. 
 
As well as these tutorials, the iPhone version of WeDJ also comes with the Transition FX feature, which helps in creating professional-sounding transitions as a beginner. This is fantastic for your confidence, helping you to truly experiment with DJing without needing to survive a vast learning curve before your results sound ready for the room. Of course, longer term, you'll want to expand beyond this feature, but for starting out, these eleven effect styles and the easy-to-use crossfader let you achieve some really encouraging, awesome-sounding effects from the get-go. 
 
If you're new to DJing, then the chances are, you don't have stores upon stores of music files: in this day and age, everyone's music is locked up in streaming services. That's not a problem – this controller is able to mix music straight from iTunes, your rekordbox library, Beatport LINK, SoundCloud Go+, Deezer, TIDAL and Beatsource LINK (different selections of these services as compatible depending on your device and app). 
 
Due to its portability, this controller is smaller than those in the typical image of a DJ at work. However, this lightweight build means you can take it to a party without it being a massive undertaking, which is a great quality in gear for a new hobby. Once you know you're sticking with it, you can worry about lugging around giant equipment, but for now, this is all you need, and you'll probably be much more likely to take it with you and give DJing in public a go. 
 
Even though it's small and light, this is a professional layout with all the controls you need. You don't even need to bring speakers – you can play your mixing straight through your smartphone, tablet or computer's output. You can even run the controller by external battery if you're headed somewhere without a mains (field party!) 
 
Pioneer DJ have done a fantastic job of scaling down a professional set-up into a portable, approachable piece of starter gear. It's a shame that iPhones users have some benefits over Android users, but even so, this is a really great starting point for anyone wanting to mess around with some tracks. You get results quickly, which helps you to learn and gain the confidence to reach for the next level. This piece of kit will support that levelling up for a good while before you'd need to look elsewhere, too, making it great value for money. 
 
4.5/5 
 
Pros: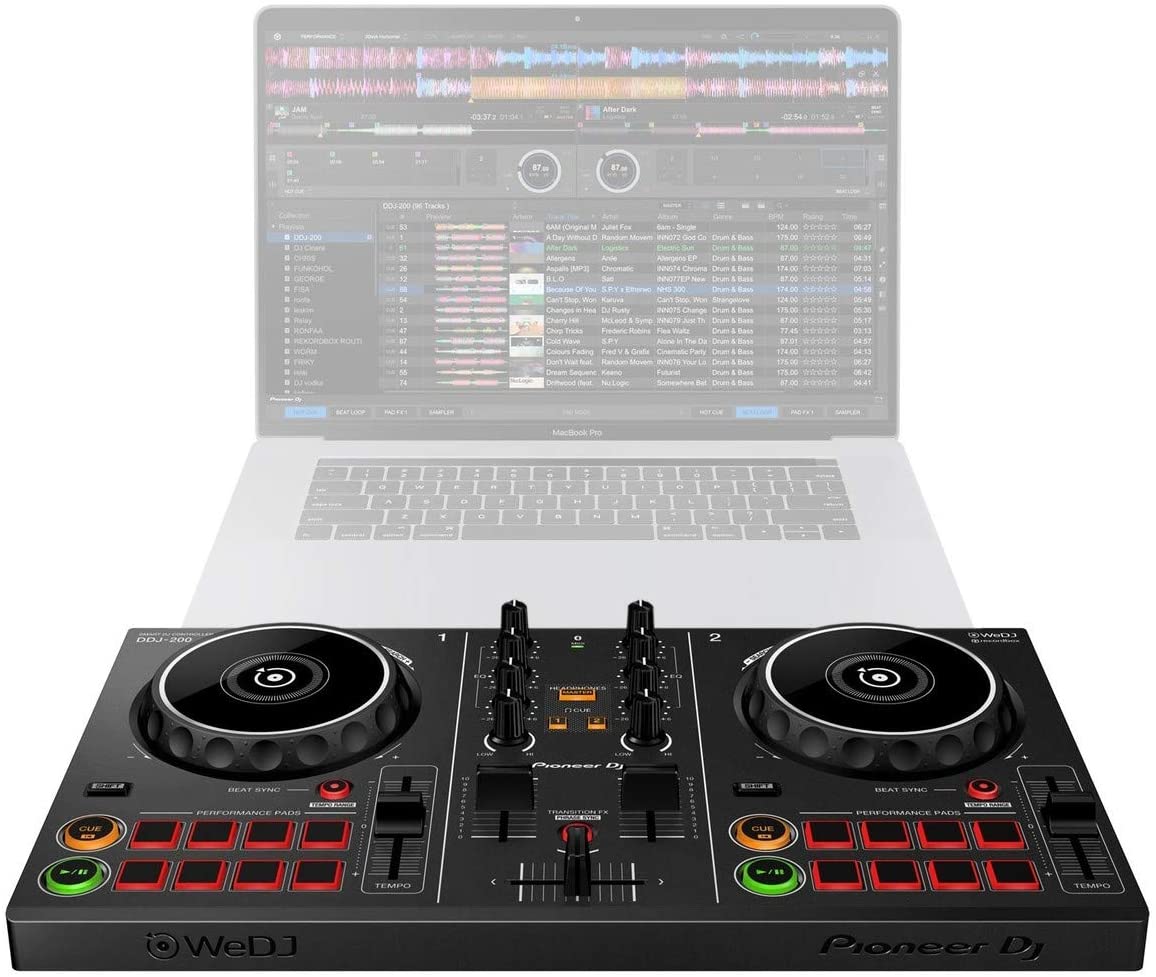 Has all the foundational features covered 
High level of control and quality 
Lightweight 
Portable 
Simple transitions and effects to get you started 
Accompanying app, including tutorials 
Can run from your regular devices. Doesn't need its own speakers 
Battery-powered if there's no mains 
 
Cons: 
Android users must pay for some of the app features free to iPhone users