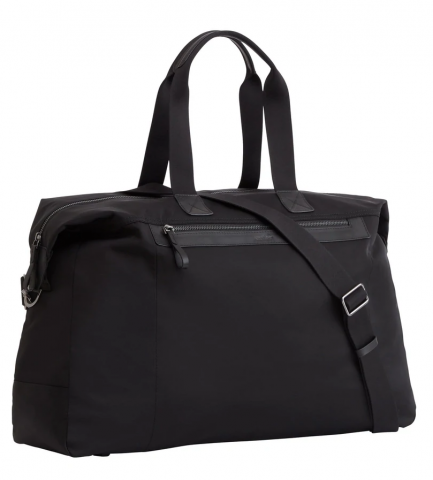 Fenchurch Recycled Weekender Bag – Antler
www.antler.co.uk
£149
The new Fenchurch line of bags and luggage from Antler deliver the brand's usual city-ready style with a desirable twist: their main body is made from recycled materials. More specifically, these mags are made entirely from recycled polyester that has already been used in another product. You can enjoy a stylish bag whilst also knowing that it's helped to clear some plastics off the streets, landfills or out of the oceans.
Despite its origins, the material that this bag is made of feels fantastic. It's extremely pleasing to the touch, managing to be soft and smooth, with an appealing modern look. It is also clearly slightly splash resistant thanks to its core plastic materials.
Fast fashion and wasted textiles are the number one contributor to the environmental crisis we face, and therefore, taking post-consumer polyester and giving it a new purpose can leave your conscience feeling clear about purchasing a new bag. I try to stick to second-hand items more and more at the moment (we don't need new clothing and accessory products in the world at anywhere near the rate they're produced!), but any product like this, which reuses waste and has a positive environmental impact, is a welcome exception.
Like all Antler products, their bags and luggage are designed in conjunction with each other, meaning there is a full, matching bag and luggage Fenchurch line available. You can either pick what you need from the line-up, or invest in multiple pieces to have a coordinated look.
Another element that makes the Fenchurch Weekend Bag a perfect choice for those looking to avoid unnecessary waste: its design makes it versatile, equally apt for the office or an exciting vacation. It's sleek but low-key, and its black colour means it will go with anything.
One issue I had with this bag is its admittedly attractive leather finishes. This felt at-odds with the ethic of the bag, and I imagine that many consumers who may be inspired to buy it would be dissuaded by this detail. The owner of many leather goods myself, I don't mind at all, but it was a curious choice to combine with a bag that will speak to the environmentally conscious. Additionally, some elements, such as its webbing straps, are made from non-recycled polyester. Granted, this bag still has great environmental positives in its favour vs a regular bag and it is still worth getting for those reasons, but they were interesting choices to make.
As for the bag's mechanics, it has twin carrying handles and a detachable shoulder strap, so you can wear it however you want. It also has a sleeve at the back that can slot over a suitcase handle, supporting this bag style's usefulness when it comes to travel. Its base is hardy, with meal foot studs that again highlight its use as luggage rather than just every-day use, and it has a 16" laptop compartment that is useful both for travel and work.

This is another attractive, well put together product from Antler, and the rest of the line seems to hold the same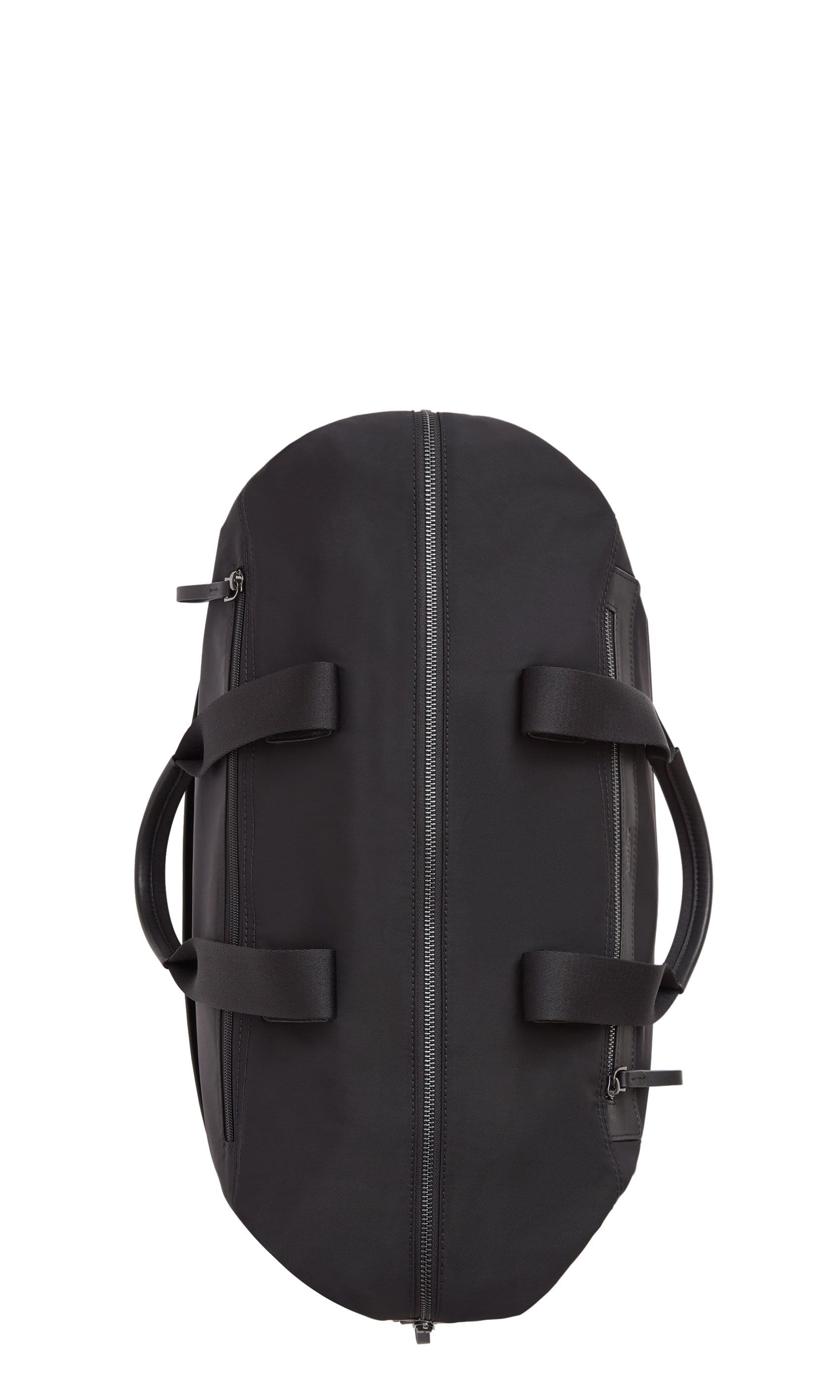 quality. It didn't go quite as hard and far on its eco angle as I would have liked, but it's still doing far better than most bags in that respect.

4.5/5

Pros:
Largely made from recycled polyester
Silky and soft to the touch
Low key but stylish
Versatile look
Luggage to match
Many ways to carry
Reenforced base and metal stud feet

Cons:
Some non-recycled elements, including leather