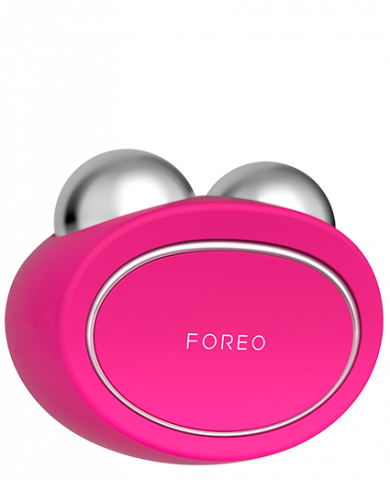 FOREO BEAR  
£279.00 
SERUM SERUM SERUM 
£49.00 
www.foreo.com
Wow – we were really 'shocked' by this product! At Gadget Head, we receive our share of facial toners, but we've yet to see a facial massaging tool combined with microcurrent technology in this way. The BEAR from FOREO is simultaneously a medical-level piece of anti-aging microcurrent tech, complete with a new Anti-Shock system, and also a T-Sonic toning face massager. It does all of this safely, effectively, and from a device that is available in either a fetching Mint or bright Fuchsia. We received the Fuchsia to test. We also received FOREO'S 'SERUM SERUM SERUM', which needs to be used in conjunction with the BEAR in order for it to conduct its zaps and produce the intended effect. We tested both together, as FOREO recommends. 
Your face and neck have over 35 muscles in them, and as we age, those muscles relax and affect the appearance of the face. The BEAR by FOREO aims to tone and train those muscles to keep them perky, tight and youthful-looking for longer. 
 
By combining a physical massage with micro-electric currents, the BEAR claims to offer the same level of treatment found at celebrity spas. Now, I've never been to a celebrity spa, so I can't verify that, buy I CAN tell you that this product is FDA-approved and is one of the few devices of its kind that are waterproof (meaning you can easily keep it nice and clean!) I can also tell you that it felt great to use! 
 
We have used a few microcurrent products at the Gadget Head – enough that some details instantly stood out to me as huge plusses in this product. Firstly, it is easy – there are no wires, no complexities, no need for gloves or adhesive pads or anything fiddly and medical-feeling. Instead, this feels like any other step in a beauty regime – apply the serum, use the BEAR and go! 
 
Secondly, I appreciate that the BEAR looks the way it does. Again, there is nothing medical or clinical about this – it's cute, fun and will fit in perfectly alongside your other beauty products. It's also comfortable to hold, which is perfect in something you're going to use most days. 
When it comes to blending in with your other beauty products, the same goes for the FOREO gel that we used in conjunction with the BEAR, the SERUM SERUM SERUM. This gel has an important use, in that it both allows the BEAR to glide over your face and, of course, it conducts the BEAR'S beautifying microcurrents. However, it contains more than that – its ingredients themselves are meant to revitalise your skin. It uses the moisturisation of squalane and hydrating hyaluronic acid to make your skin look and feel younger. We only used it over a short period of time, but it certainly felt fantastic, and my skin is looking younger and perkier already.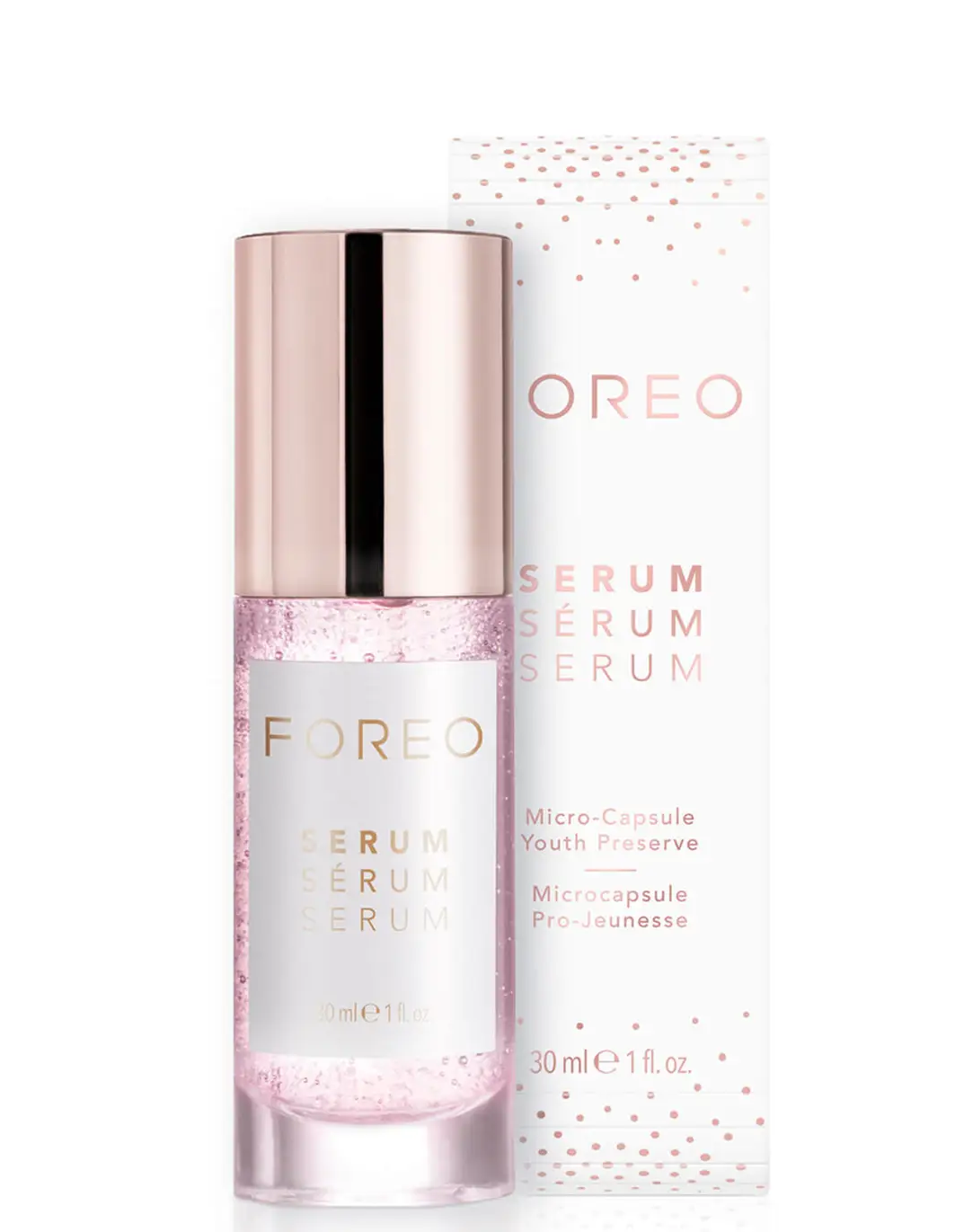 The BEAR is USB rechargable and has five different intensity settings, allowing you to have the exact experience you want. Its Anti Shock system means you experience none of the discomfort and 'zap' feelings that can come from other-such devices – it's pain free, but with all of the benefits! Literally 'No pain, all gain'. 
 
BEAR: 5/5 
SERUM SERUM SERUM: 5/5 
 
Pros: 
Easy to use 
Comfortable to hold 
5 settings 
No discomfort 
Serum has anti-oxidising and moisturising effects 
USB charges 
Quick use 
You soon see effects