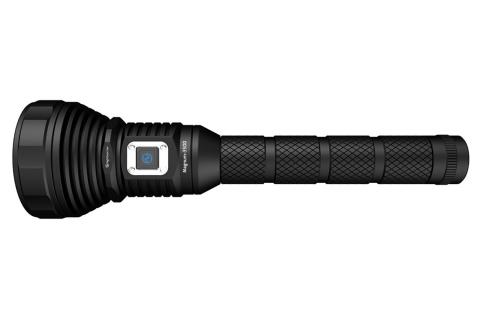 Ever since I was a small boy, I have loved torches. It's strange, really, but I've always loved how they give you the power to see the un-see able in the dark. I now live in the countryside, where a good torch is an essential household item, and I am also a keen runner. Even with the long dark nights in winter, I will be found running, so I have used lots of different torches over the years.
I have tried many types of torches whilst running, from handheld to chest mounted, but they all play second fiddle to a good quality head torch. These days, there are head torches for all budgets, but my advice is that you get what you pay for, so go for a good one and buy once. 
The brightness of a torch is measured in Lumens, and this can range from 50 to a blinding 3500 plus. The more lumens a torch packs, the brighter it will be, but the downside is that you will use more power and lessen the battery life. So, my advice is to go bright and rechargeable.  For a head torch, around 300 Lumens is good benchmark.
Night Searcher Zoom 580R Headtorch
The Nightsearcher ZOOM 580R is a rechargeable head torch with 580 Lumens, so it is more than capable of ensuring the road ahead is lit up well.
A head torch needs to be comfortable, light and secure, and with the overhead strap the 580R certainly is all of these. 
It is designed with a single button operation that is easy to use even in gloves, clicking through the three beam modes. You can also change form a wide beam to a focused spot beam by simply rotating the lens bezel.
It has a bright, cool white zoom beam or warm white diffused beam for close-up work. It is also waterproof and has a running time of around 18 hours.
It comes in nice packaging and at under £45.00, it makes an ideal gift. RRP £44.94 (incl. VAT)
4.5 out of 5
Pros
Very comfortable
Bright
Easy to charge
Capable
Cons
Not reflective
Nightsearcher Magnum3500
If you want or need one of the brightest torches going, you must go for the Magnum 3500. This is Nightsearcher's most powerful hand-held torch, providing an eye watering 3500 Lumens. The beam can cover a distance of 700m: I used it the other night and was amazed at how powerful this torch is - it is awesome.
This torch has seven light modes that give the user the choice of the best power output/battery life combination for their current needs.  These settings start at 100%, giving 3500 Lumens of light, and then decree to 30% (1200 Lumens), 15% (450 Lumens), 2% (90 Lumens) and finally 0.2% (13 Lumens). The Magnum has an amazing 290 hour run time at its weakest setting.  Obviously, this is reduced as you increase the beam's strength.
This torch is strong, well made and heavy, and it feels reassuringly good in your hand. It is also water resistant and, most importantly at a beam this strong, rechargeable.  RRP £155.94 (incl. VAT)
4.5 out of 5
Pros
Amazingly bright
Ergonomic
Rechargeable
Battery-saving settings
Cons
The 'on' button isn't instant
Nightsearcher Keystar
This is a keychain torch with a difference: it is a real torch, and not a novelty item. All too often, keychain torches are gimmicky, cheap rubbish that don't last, but the Keystar is a sturdy, tiny torch.  It gives out a solid 300 Lumens and a 110 metre beam, which is really amazing for its size. It is also rechargeable and will run for 17 hours.
This is a brilliant stocking filler for everyone - I love it! RRP £25.95 (incl. VAT)
3.5 out of 5
Pros
Rechargeable
Real torch despite its size
300 Lumens
Cons
Bulky on a keychain