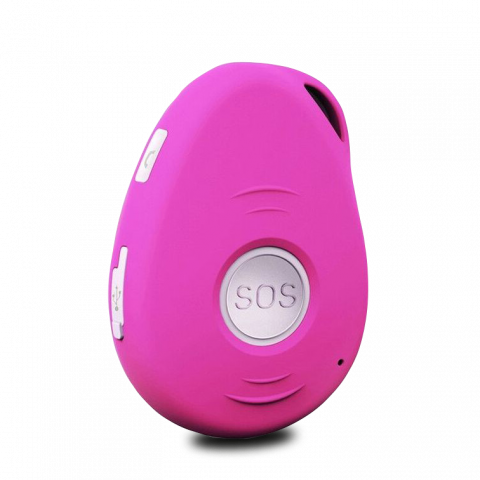 You can't put a price on peace of mind. This GPS Smart Tracker was created to protect the safety of employees who work alone, children, the elderly and disabled, or people who enjoy lone sports, but frankly, it's useful for everyone. Pressing the SOS button on this device will send out texts to three pre-programmed emergency contacts. Moments later, it will call these contacts, starting with Person A and cycling through. You can then speak with first person to pick up, allowing you to have a conversation without your phone, and people can even call the device themselves if they know its number.

It's a brilliant premise, and it carries it out flawlessly. The emergency contacts were really easy to program – you simple send a text to the device's number saying "A1" or "B1" etc., followed by their mobile number, and you receive a confirmation text almost instantly. The SOS button is large and easy to press. You need to hold it for three to four seconds for it to send out an SOS, which should prevent false alarms, and you can cancel it the same way.
The SOS texts are fantastically accurate. My text arrived a second or two after I pressed the SOS button: the message begins "Help me!", followed by the date and time, device battery level, and a Google Maps link to the device's location. It even tells you the device's altitude and travel speed, so you can work out it's upstairs or in a car, and the Google Maps link was accurate to the exact spot.
We received the Pink Kid Tracker: it was a vibrant colour in a smooth silicone, making it non-daunting for your child. It can hook onto a keyring, lanyard or similar, or easily slip into a pocket or bag. This device is waterproof level IPX5, so it can survive the rain or a shower. It sends a warning text when its battery is low, which can help you keep an eye on it if its carrier can't. You are even able to log in online and see the locations of all devices linked to your account, plus additional features such as scheduling tasks, if you are using these trackers in a professional capacity.
The only issue is that it isn't discrete. You couldn't get away with using this device if you were being attacked – especially as it projects your phone calls. However, someone is more likely to have an accident, get lost or in some other way need help, and in these circumstances, this is a massively useful product.

5/5

 
£160
 
Pros:
Accurate GPS
Sends out texts and calls promptly
Easy to set up & use
Clear audio on calls
Detailed SOS texts
Can call device and monitor location online
Looks and feels good

Cons:
Not discrete (in case of attack etc.)