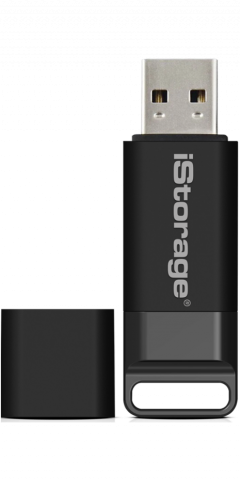 iStorage datAshur BT

£79 - £139 (16Gb – 128GB)
Our datAshur BT: £109 (64 GB)

https://istorage-uk.com/product/datashur-bt/

Digital security can be a daunting prospect. Private files or confidential company documents are important to keep from prying eyes, but if you're anything like me, you're aware of the threat yet don't know how to go about finding the solution.
iStorage's datAshur BT is a hardware encrypted USB Flash Drive that goes out of its way to protect your documents from all security threats, digital and physical. As technology develops, it feels like the security solutions we need get more complicated, but this device is both thorough and yet amazingly simple to use. For starters, you can set up this drive to require a password, face ID, fingerprint ID or an iris scan to unlock it – that's some secret agent stuff! – from your smartphone (iOS or Android). Anyone tech savvy may be thinking that Bluetooth is an instant security risk, but fear not - this uses an encrypted channel to keep this step safe from opening any backdoors.

You can also set up 2-Factor Authentication via SMS for that extra step of security, and if you're done with the drive and want to make sure your files are really deleted (rather than leaving the echoes that a deleted file can be revived from), the Drive Reset function will completely get rid of all data, plus the password and encryption. These functions and more can all be managed through the easy-to-use accompanying app, so you don't even need to have the drive with you to tighten up its security.
Any data that goes onto the datAshur BT gets instantly encrypted using a FIPS certified AES-XTS 256-bit hardware encryption algorithm. That's up to military standard, and is GDPR, HIPAA and SOX compliant. Aka, it ticks every security box you could be expected to tick, so if you're handling documents for work that mustn't be leaked, you can be confident that you're covered. Your data is even protected from physical damage – all important parts of the flash drive are coated in a tough epoxy resin, and the drive is IP57 Certified against dust and water. It even protects your files from viruses, with a year's licence of iStorage's own anti-virus software included when you buy the drive.
The iStorage datAshur BT is available from 4GB – 128GB. It works with any OS (Windows, Mac, Linux etc.), across any systems (computers, TVs, drones, etc.) and Virtual Desktop Infrastructure (Citrix, VMware).  No more sleepless nights worrying that you're carrying an unexploded bomb – this flash drive will do all of the security work for you, so you can focus on your actual job.

5/5

Pros:
Easy to use
Military grade encryption
Protection from physical damage
Remote security control via app