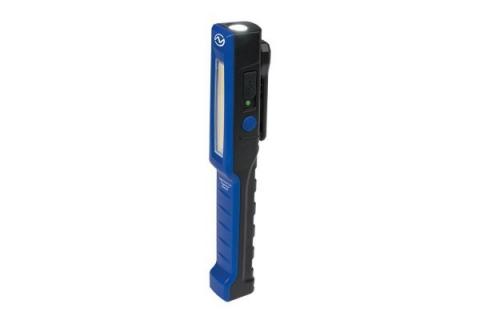 Nightsearcher i-Spector Pocket - Rechargeable LED Pocket Light

Price £18.50
www. shop.nightsearcher.com
This pocket light is one of the cheaper products we're looking at from NightSearcher this month, but whilst it's a lower price, it's no less useful. This pocket-sized inspection lamp has a dual use: you get both a narrow-beam torch in the end of the tool and a wide flood beam along the side. This makes the tool versatile and worth considering, and being rechargeable of course adds to its appeal.

The i-Spector us designed to be hand-held, but it can also clip into your sleeve, collar or pocket and has a strong magnetic base, which makes it easy to set up in a way that's hands free.
Its LED beam is bright and clear – at 350 lumens, it is far from the brightest of NightSearcher's products, but it does the job. Its runtime of 5.5 hours isn't the longest of the i-Spector range, either, but the this is because it offers the wide beam option as well as the narrow beam.

Like many NightSearcher products, the i-Spector Pocket is resistant to the words of chemicals and solvents you're likely to find in a workshop, and it made with a hardy casing that should survive wear and tear. Its two beam options are a definite selling point, and at such a low price compared to some of the company's torches and lamps, this is a great way to get a quality light source for a low investment.

4.5/5

Pros
Bright, clear beam
Narrow beam and high beam option
Hardy casing
Solvent and chemical resistant
Magnetic base
Tunic clip
Rechargeable

Cons
Short battery life
Not a directional light