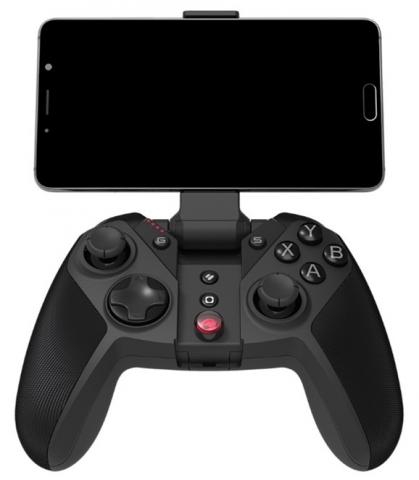 GameSir G4 Pro
£49.99

Hands up – who else has been gaming more during lockdown? For anyone who games often and does so over multiple platforms, the G4 Pro from GameSir is here to offer a smoother, more convenient gaming experience. Instead of switching between controllers for each console, this one controller can be used with everything. This is definitely an add-on accessory rather than a necessity, but that said, it is an extremely practical one that can make your life much easier. Back in the day, I used to have too many TV remotes – now, it's console controllers!

I've seen products like this before that allow you to switch between your Xbox and Playstation, but the G4 Pro goes far beyond that, compatible with your Apple and Android phones, your Switch and even your PC! The huge advantage of this for me is that I only need to learn the muscle-memory for one controller, meaning there isn't that slight culture-shock when you switch from one gaming system to another after a while. This should increase performance, which in turn helps you to compete.

One detail that I really loved in the G4 Pro was the fact that the ABXY buttons are magnetic, meaning you can switch them around to suit whichever console head-space you're in. Another element of customisation allows you to set its vibration levels – just be aware that the stronger they are, the more battery they use.

The controller also came with a screenshot key that works on any device, which I abused thoroughly, and a Turbo key that lets you perform combo moves more quickly. This feels a little like cheating to me, but if your competitors have one, you need one too!

This controller does more than just recognise your different consoles – it has a six-axis gyroscope that makes it sensitive to your movements and allows you to control your character with a tilt of the hands, making it compatible with Switch and mobile games. It is very comfortable to hold, and when I popped out the top section to slot in my phone, the grip seemed secure and I was never worried about my phone falling. It switches between consoles without much faff or difficulty, and it has a fantastic battery life, which instantly puts it above my current PlayStation controller!
If you are a casual gamer with all of your games on a couple of platforms, you may not need the G4 Pro, but if gaming is an important part of your life, than this accessory could be a welcome boost to your convenience. This is a controller that handles nicely in its own right, and if you have games over three or four different platforms, it could really streamline your experience.
4.5/5

Pros:
Compatible with most games & platforms
Comfortable and easy to hold
Secure grip on phone
Switches between modes easily
Magnetic buttons
Motion sensitive
Screencap and Turbo keys

Cons:
Not compatible with ALL games – check before purchase