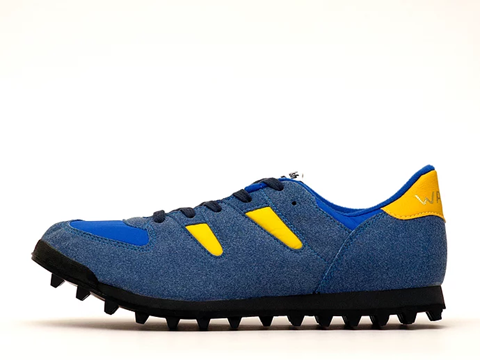 PB Elite running shoes
www.normanwalshuk.com
£75.00

Normal Walsh has a huge line of lifestyle shoes, but it also has its fair share of sports shoes. In particular, there is the PB range, created specifically for off-road running. The PB line looks vibrant and, judging from the shoes we were sent, is extremely comfortable – you'd almost think these were lifestyle shoes themselves, if it weren't for the studded grips on the soles. These are shoes for off-road runs that would also look great as you're walking home. Out of this line-up, we were sent the PB Elite.

Different shoes in the PB range are available in different colours, with only one design per model. The Elite comes in blue and yellow; other PB makes come in black and yellow, black and white, black and red or black and green. I'm a big fan of all of the colour combos: when it comes to designs like this, I'm often critical in my reviews if the pop colour isn't vibrant enough. I've always been a sucker for black or a dark colour combined with a vibrant neon or near-neon – especially when it comes to sports fashion. Finally, someone hasn't let me down!

Aside from the colour, many of the variations in the PB range are linked to the fit of the shoe, built to wider or narrower foot shapes. In some cases, it also refers to a change in materials for a slightly tougher shoe. The PB Elite appears to be the closest to the OG in the PB line, and now seems to be the standard around which the rest of the range varies. For example, it is constructed on the original PB last (the wooden model foot around which shoes are built).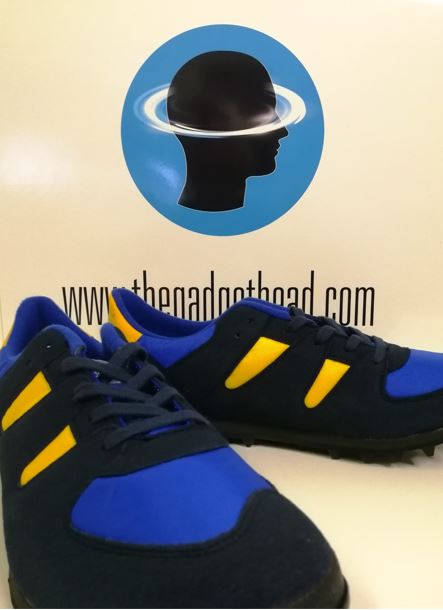 The Elite is comfortable to wear and feels very lightweight on the feet. The texture initially took me by surprise: the material looks felt-like and is soft to the touch, which makes for a very pleasant fit, but did make me wonder whether they really were designed for running in the elements. However, the shoe is sturdier than its outer texture first made me believe. It is also water-resistant, which is extremely helpful for any shoe you plan to take cross country in the UK! (Though it's important to remember that this doesn't mean waterPROOF, before you go launching your foot into any deep, muddy puddles with too much gusto.) This water resistance protects from moisture from both without and within, and they're also fast drying, so you won't have wet trainers lurking in the shoe cupboard the next time you want to head out.

The main design element that prepares the PB range for cross country running is on the sole. The trainer uses pyramid grips, which are widely regarded as the best shape for grips when it comes to slippery underfooting. I took them over rocks, mud and fields, and I didn't eat the dirt once. I felt secure and like I was less at war with the terrain than I would be in my regular trainers, and my feet looked fun and bright as I did so!

4.5/5
Pros
Good grips
Comfortable fit
Lightweight
Water resistant
Fast drying
Feel dynamic
Look fun and appealing

Cons
Some visible glue marks, but only if you're searching for cons!