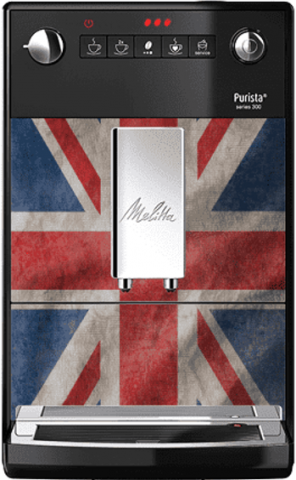 A Limited Edition Exclusive:  Purista® Jubilee Edition Series 300 Fully Automatic Coffee Machine 
Available whilst stocks last, this Purista® Jubilee Edition Series 300 Fully Automatic Coffee Machine (available in either gold or Union Jack design) is perfect for super-slim kitchens where space is limited and style is essential.
Just 20cm wide and boasting a new unique matt black surface in elegant interplay with golden elements, only 2016 of these machines have been produced worldwide. What's more, each machine is numbered so you know exactly which exclusive machine is yours.
Based on state-of-the-art technology and modern design, this machine incorporates key features such One Touch, Easy Cleaning and LED display.
The innovative low-noise Purista® technology also includes a pump feature, designed to enable water to flow more slowly through the coffee (resulting in better coffee extraction) whilst the whisper quiet grinder enhances the overall coffee-making experience. The practical Double Cup mode is a real time-saver too, as it allows preparation of two identical drinks simultaneously. Even the drip tray has been cleverly thought through – now made from plastic rather than stainless steel to prevent unsightly scratches. 
For creatures of habit, the Favourite Coffee Function enables users to programme their preferred coffee strength (and amount) which can easily be stored in the memory function, whilst the Companion App ensures users always have technical support at the touch of a button.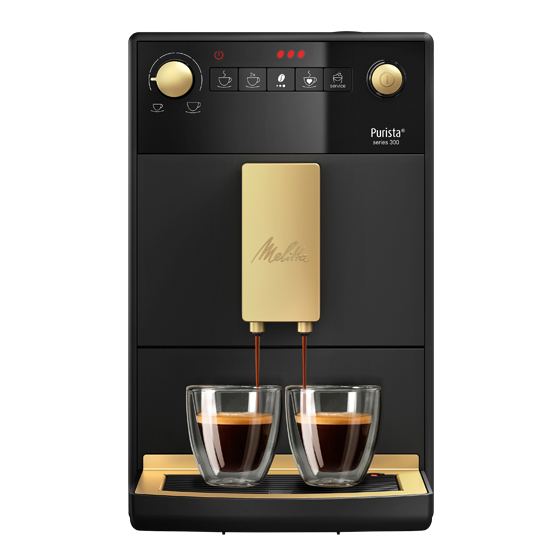 Maintenance is just as effortless as the Service Function allows for convenient and easy access to the cleaning and descaling programme, filter change, brewing temperature settings and water hardness settings.
The Purista® Jubilee Edition Series 300 fully automatic coffee machine  is available via melitta.co.uk – RRP £424.99