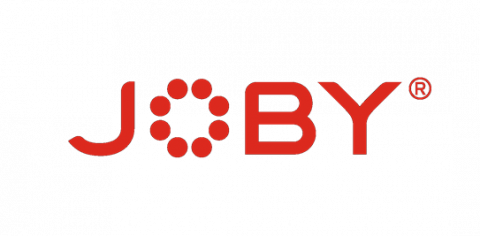 JOBY PodZilla™ - Flexible fun and reliable performance for aspirational content creators.
Entry-level flexible tripods available in a range of colors that are perfect for on-the-go creators
Quick and simple to set up with easy-to-use ball head

a ¼-20" mount that can support weights of up to 1kg (medium) and 2.5kg (large)

Super-flexible and easy to position for stability on any surface 
Cassola, – As more and more people discover how easy it is to create their own content, the demand for high-quality entry-level equipment is growing. To respond to this surge in demand, JOBY has introduced the PodZilla™ range, awesome flexible tripods that are designed for new and developing content creators. They're packed with new technology that makes them simple yet effective flexible tripods suitable for use in almost any situation.
The functional flex design incorporates an aluminum core that's tough, strong, and durable, covered in grippy rubber outer that's flexible and easy to position. Because each leg is fully articulated, vloggers can achieve a stable, level platform for recording, even on uneven terrain.
PodZilla Medium
The PodZilla™ Medium Kit is simple to use, incorporating a ¼-20" locking wheel mount with push-button adjustability. It's designed to work with compact mirrorless and bridge cameras and smartphone, thanks to the GripTight 360 Phone Mount included. The spring-loaded rotation gives the user the capability to swap from portrait to landscape format with ease. JOBY has also added some colors to meet the demand of young content creators, so the PodZilla™ Medium Kit is available in four different colors – grey, red, teal and yellow.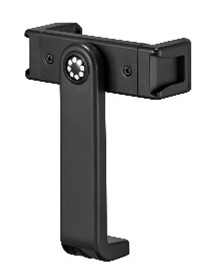 PodZilla Large
For users who want something a little more substantial, the PodZilla Large is the answer. This bigger brother measures 31.5 x 5.5 x 7.3cm (as compared to the Medium's 25 x 4.8 x 5.4cm dimensions) and its ¼-20" mount is designed to support loads of up to 2.5kg. The compact QR plate allows easy attachment of gears and the built-in bubble level lets users fine-tune the positioning to get a perfectly level surface for more professional looking content.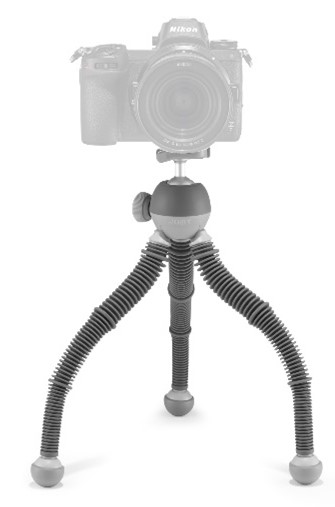 Also available in the kit version, PodZilla Large Kit, featuring the GripTight 360 Phone Mount, can hold lights and mics for a complete vlogging set-up with your phone.
Everything about the PodZilla™ is designed to be quick, easy to use, and reliable, making achieving professional-quality content simple. It's super-fast and easy to attach lights, mics and cameras or mobile phones, allowing the user to create content in any situation. The PodZilla can pair with Beamo™ and Wavo™ equipment, creating a compact and versatile package for vloggers, influencers, and content creators on the move.
The PodZilla is available from £36.95. For more information on the PodZilla please go to www.joby.com
_____________________________________________________________________________________
JOBY – Have Fun. Create.
At JOBY we believe in creation as an act of creativity. Since the very first day, when we were founded in the San Francisco Bay Area, we've always designed mounts, cases, lights, stands and grips with a user-centric approach. We've always tried to create functional yet playful, innovative yet easy to use products. Today, we keep building our legacy, shaping the content creation world day after day. We're always there for those who care for what they create, those who always go the extra mile, those who dare to be bold, those who want to leave a mark with their content. And, of course, those who want to have fun along the way. If you're that kind of creator, we stand by you. Because in the end the world is what we make of it, and together we can make it better - one post, vlog, story at a time.
Vitec Imaging Solutions
Vitec Imaging Solutions (VIS) is a division of the Vitec Group, a global provider of products and services for the broadcasting and imaging market. Vitec Imaging Solutions designs, manufactures and distributes high performance, premium branded products, which enable the capture and sharing of exceptional images. With a portfolio that includes nine premium brands - Manfrotto, JOBY, Lowepro, Gitzo, Syrp, Rycote, Colorama, Lastolite by Manfrotto, and Avenger - Vitec Imaging Solutions is the world's leading provider of accessories for the imaging market. In its ten key markets – Italy, France, Germany, the United Kingdom, China, Japan, Hong Kong, the United States, Benelux and Australia – VIS is represented by its own direct distribution system, Vitec Imaging Distribution, whereas in 80 other countries sales are handled by independent distributors.