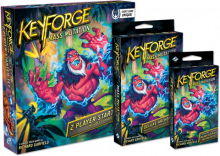 KeyForge – Mass Mutation
$24.95

www.fantasyflightgames.com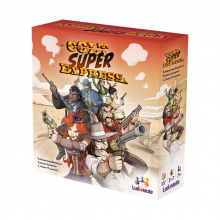 Colt Super Express
£13.99
ludonaute.fr

Colt Super Express by Ludonaute is a card game for 3 – 7 players set in the gun-slinging Wild West. You play as one of a selection of bandits that hold up a train, but the train driver has started fighting back by unhooking carriages. That's right – those carriages are your count-down.