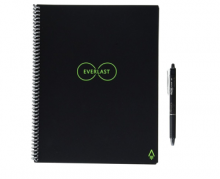 A smart paper-and-pen notebook that's endlessly reusable! The Everlast notebook is built for the digital age.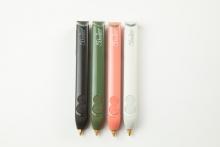 The 3Doodler Create+ is the stuff of childhood fantasy, anyone who ever watched Penny Crayon would have dreamed of being able to draw someone and the physically pick it up as a 3D object, well with this super cool pen does exactly that. The Create+ is available in Marine Blue or Arctic White and comes with everything you need to get started, the 3Doodler Create+ 3D Printing Pen, 3 packs of ABS & PLA 3mm 3Doodler plastic refills in 15 colours (that's 600ft/180m of Doodling "ink"), the Ultimate Guide of Doodling with 5 projects, a user manual, power adap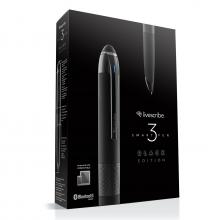 The Livescribe 3 Smartpen works alongside the 'Livescribe+' mobile app to form an incredible team that prevents any lightbulb moments or important information being forgotten. It cuts out the chore of writing up your notes, as anything you write on the paper will instantly appear on your tablet or smartphone. Your notes will become more efficient than ever before with options to tag, organise, search, and convert to text.