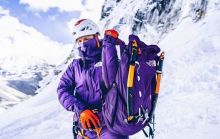 This Unique, 21-Product System is the Pinnacle of Mountaineering Gear

The new Cloudventure Peak running shoes have been designed for race day on the mixed and trail surfaces, it comes in a white and black design which seems a rather unusual choice for trail running as they certainly won't look this pretty for long. Best suitable from fast running on uneven surfaces, cross country and fell running for example, the grip pattern on the outsole has been put together in away to give you the best traction and support during your run.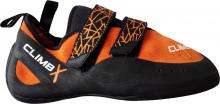 You might not be surprised to find that with a brand name like ClimbX that these guys specialise in climbing gear. With an appreciation for the great outdoors, they try to help preserve it with ethical choices like using sustainable organic hemp to line their shoes, and good quality reusable shoe-boxes. In addition to this, they look out for the climbing community by supporting search and rescue volunteer organisations, helping low-income young climbers and third world countries discover the pursuit of climbing.