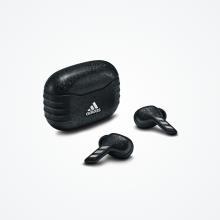 Adidas Z.N.E 01 ANC True Wireless 
www.adidasheadphones.com 
£169.95 
 
The Adidas Z.N.E. 01 ANC wireless earbuds utilise the technology that all best earbuds for running, travelling and cycling utilise: Active Noise Cancelling. If you're used to reading up on earbuds, you know what ANC does; rather than blocking out external sound with physical measures alone, ANC counteracts the soundwaves that you receive, making the opposite vibrations so that you experience none at all. It's sort of like mixing acid and alkali together – they cancel each other out.