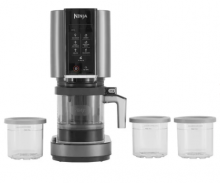 Ninja CREAMi Ice Cream Maker & Frozen Dessert Maker NC300UK
£179.99 (RRP £199.99)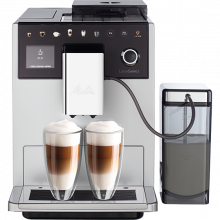 LatteSelect Fully Automatic Coffee Machine 
www.melitta.co.uk 
£1,049
 
We always love a product from Melitta, and the LatteSelect is a classic example of why! Don't be led astray by the name – this coffee machine can actually produce twelve different coffee recipes, not just lattes! (Though, that said, lattes are my favourite, so the one I tested was producing plenty of those)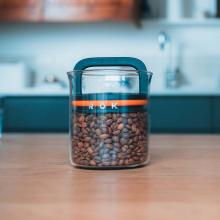 ROK Zero Jar 
£45.00 
www.rok.coffee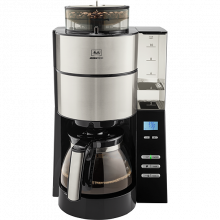 £179.99
 www.melitta.co.uk
New Edition Melitta® AromaFresh Grind & Brew Filter Coffee Machine – with detachable water tank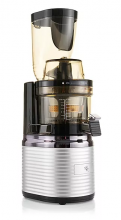 JR Ultra 8000 S3 
RRP £494.99 
www.juicyretreats.com 
 
With spring finally heating up and summer feeling just around the corner, we couldn't have asked for a more perfect time to test the JR (Juicy Retreats) Ultra 8000 S3 juicer.  In the winter, I'm terrible at remembering to be healthy, but as soon as the sun comes out, I want fruit juice, healthy smoothie blends and to get outside! The JR Ultra 8000 S3 can help me with two of those – the third one is still up to me and my lazy bones.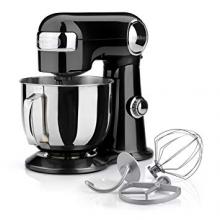 Recently we moved to a beautiful house in the countryside and with this move we wanted to embrace a slightly more grown up, homely lifestyle, so when I invited my friends over I decided to provide some homemade cookies and banish my long-standing reputation of being a hopeless baker. I had total faith in my new Cuisinart Precision Stand Mixer and even found a recipe in the booklet provided: white chocolate and cranberry cookies. I decided if I followed it word for word, I couldn't go wrong.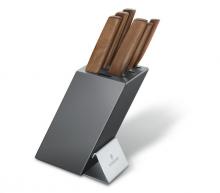 Victorinox are well known for making Swiss army knives so it makes absolute sense they should know what they are doing when it comes to making knives on a slightly larger scale. The 6-Piece Modern Cutlery Block certainly wouldn't fit in your camping pack at 165 x 90 x 320mm but will look much more at home on your kitchen counter. The block itself has a nice weight to it at 1965g and feels very sturdy as you remove the knives, it is constructed from a durable beechwood that has been coated in anthracite lacquer.