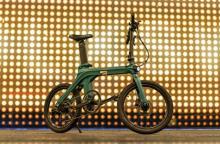 Fiido X, the first Ebike crowdfunding project which reached more than $1M on Indiegogo
As we move into autumn months and we have reason to be hopeful that a return to a pre-pandemic normal is getting closer. The Covid-19 pandemic may have harmed many parts of the global economy, but it was transformative for Fiido E-bike, an innovative technology sports brand.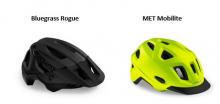 Met Bluegrass Rogue & MET Mobilite Mips helmets
MET were kindly enough to send us a couple of helmets this month! Here we do a run down on the new Bluegrass Rogue helmet especially for enduro, and the MET Mobilite helmet for urban use.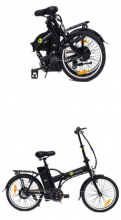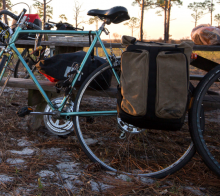 Bikes are great, they are better for the environment, a good source of exercise as well as easier and cheaper to find a place to park than a car, the downside is they do not come with a boot to store all your shopping in. The Wayside Backpack and Pannier from Blackburn has been designed to be suitable for carrying your gear both on and off the bike, it isn't the lightest of things at 929g when empty but chances are you aren't going to be racing in the Tour de France with all your shopping in tow.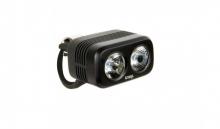 From the company that has arguably one of the best names comes the Blinder Road 400 Road Bike Light. This super powerful light kicks out 400 lumens of light thanks to the two high intensity LEDs, helping to increase your visibility on the road and ensure people can see you coming.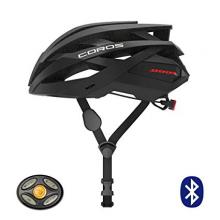 The Coros Omni Smart Cycling Helmet combines protection with connectivity, that helps to keep you safe on the road whilst allowing you to enjoy some tunes and remain connected to people via calls and SOS Emergency Alerts. Starting with the overall design, the helmet has large ventilated areas and angled edges for a sharp and streamlined look, it is available in Black, White, Red and Blue.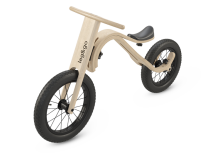 Like many people I can remember getting my stabiliser removed off my first bike, I felt like I was such a grown up setting out for the first time on wheels, shortly after I was covered in plasters and iodine. The problem with stabilisers is they fail to teach you the art of balance and subtle leaning needed to master a bike, to ease children into the world of cycling a balance bike is a good place to start.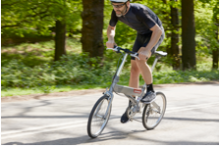 This month the UK sees the launch of Crosshead's new compact folding bike range.A release that isunrivalled in technical design, spec and high-performance engineering.