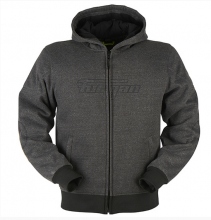 Furygan Brad Hoodie
 
RRP £199.99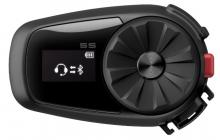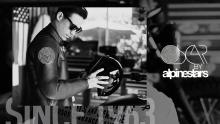 Asolo, Italy and Torrance, Californ2021 OSCAR BY ALPINESTARS COLLECTION:  BOMBER, SIXTY THREE AND TRUCKER JACKETSia. Paying homage to roots in early motocross and motorcycle culture, Oscar by Alpinestars exists as a classic, rugged collection punctuated by modern materials, processes and features.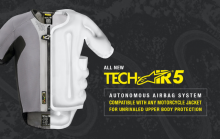 CONSUMER ELECTRONICS SHOW, LAS VEGAS – Alpinestars has been redefining protection for motorcyclists ever since the company was established in 1963, and today sees the brand launching Tech-Air® 5, the all-new, autonomous motorcycling airbag system. Tech-Air® 5 is the latest addition to the Alpinestars Tech-Air® family, which includes the Tech-Air® Race and Tech-Air® Street systems.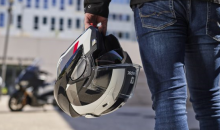 It doesn't matter if you're riding a 50cc scooter to and from college or a 200hp motorcycle at Mugello, SHARK Helmets is just as committed to providing a safety helmet to keep you protected. 
From the entry-level Ridill, priced from under-£100 to the top-of-the-range Race-R Pro GP FIM with an RRP of £779.99, there's a helmet for all kinds of rider and budgets.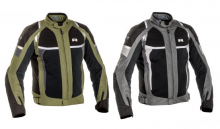 Riders looking for an all-season textile jacket need look no further than the new Airstream X from Belgian motorcycle clothing specialists, Richa.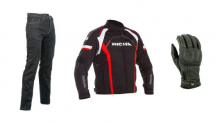 Whether you've just passed your test or completed your CBT, kitting yourself out for the first time can be expensive. Belgian motorcycle clothing brand, Richa, has a wide range of riding gear for all riders – it doesn't matter if you're a first-timer or a seasoned professional.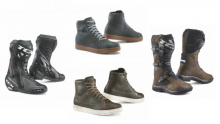 With UK lockdown restrictions slowly being lifted but with social distancing enforcements still in place, there has never been a more suitable time to travel on two wheels, and TCX Boots have an extensive line of protective footwear ready for any ride. 
Street Ace Waterproof